Nurses unions yesterday said Health Cabinet Secretary Mutahi Kagwe demeaned their members by making public their English test results.
Union representatives said Kagwe's decision to announce the result of nurses English competency test elicited public ridicule and could erode confidence of Kenyans in health workers.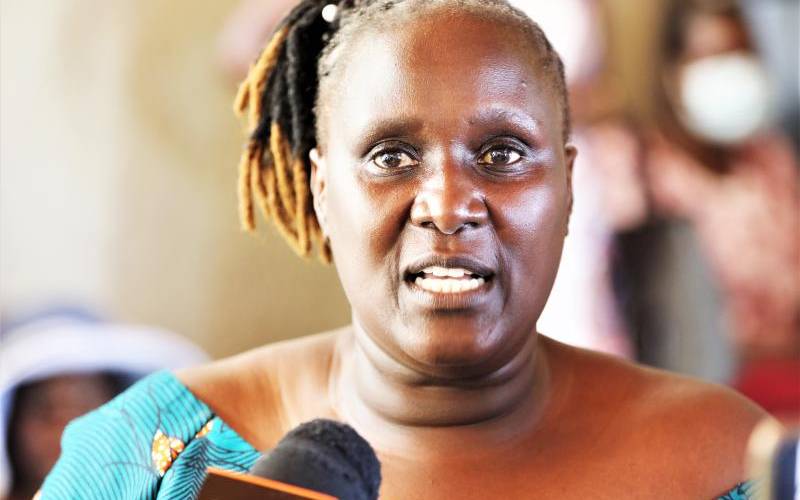 On Wednesday, Kagwe said that out of the 300 nurses who sat the mandatory English language proficiency test, only 10 passed. He said nurses must pass the test to get jobs in the United Kingdom.
The nurses said the results announced by Kagwe were not factual.
The union did not, however, give evidence to back this claim.
Kenya Union of Nurses Deputy Secretary General Morris Opetu said Kenya is an English-speaking nation and it was unrealistic that over 300 nurses would fail the test.
"I don't agree that nurses failed the English test. All the years nurses have been in school, they speak and are taught in English. It should come with facts," said Opetu.
He said it was unfortunate that the CS decided to make public the results that were supposed to be private and confidential. Opetu said the Cuban doctors and other health workers from other nations brought to Kenya never spoke English and never passed any language test but were offered jobs.
"For you to prepare for and take an exam successfully, you must be given at least two months to prepare.
"This was not done. Therefore, I don't agree with the CS statement that Kenyans failed English test," said Opetu.
He said that Kenyan nurses who work abroad are paid between Sh600,000 and Sh800,000 per month.
"Exams, be they British or Kenyan, are a private affair not to be discussed in public. We should not be embarrassed and looked down upon by other health workers," said Opetu.
Karatina University nursing lecturer, Florence Munoru, said the British oral English test was about pronunciation.
"Patients really respect us and the care we give them. Even the Cuban doctors who are treating our patients cannot speak the local dialect. It is good to expose the nurses to the same environment and situation other nurses out there are exposed to," said Munoru.
She said if nurses from United States were to be subjected to a Kiswahili test, they too would fail.
Kenya Union of Nurses secretary Kisumu Branch Ann Owiti said that the nurses were given just a week to prepare for the English exams which was not adequate.
Source:
https://www.standardmedia.co.ke/national/article/2001427665/you-have-humiliated-us-in-public-nurses-tell-kagwe